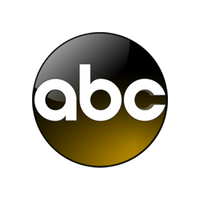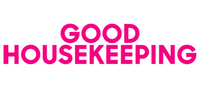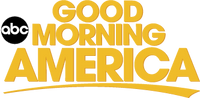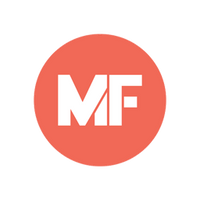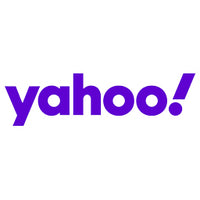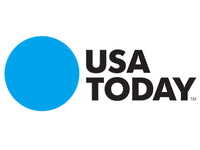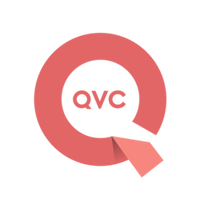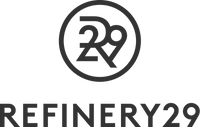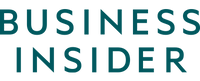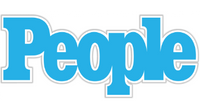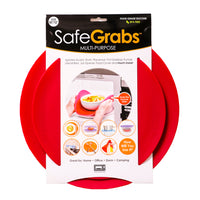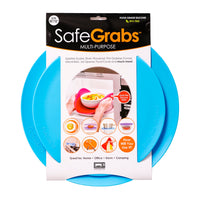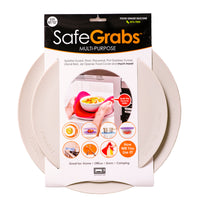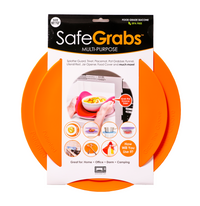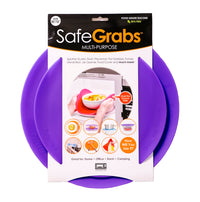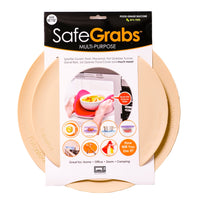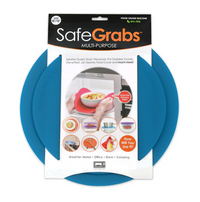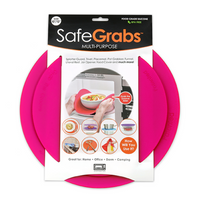 What our Customer's Say...
Love Safe Grabs
I absolutely love the product and bought both sizes. We use them every single day and I don't know how we lived without them!
Silicone Microwave & Kitchen Mats | As Seen on Shark Tank 2-Pack
No more burning fingers
I love them. You can use them as a cover so food doesn't splatter in your microwave. Or you can use them on the bottom of a bowl so you don't burn your fingers like I usually do.
Microwave grabs
Love them. Easy to use & also nice looking. Got extras for gifts.
Microwave mats
I love them. Bought 2 more sets for Christmas presents.
Try them. You won't be disappointed
Sooo handy!
Love these! We leave the large one on the glass plate in the microwave so it's always ready when needed, and store the smaller one to use to cover dishes in the microwave. They are easily washed in the dishwasher and have reduced our use of paper/ plastic as dish covers. I'm so pleased with this set that I sent a set to each of my children!
This is a good thing
These pads work great. I won't be burning my fingers anymore-thank you
Amazing!
I used the smaller one last night to heat up a bowl of soup! It was so easy! Picked up the bowl with the mat and took it to the table, used it as a placemat, without burning my hands! Amazing!!
No more burnt fingers
I have used Safe Grabs for several years now. They work in the microwave to make it safe and easy to remove hot dishes, work on the table as hot plates, and can even be used on top of dishes to keep food warm. I love their versatility!
Safe Grabs
Really like them. Do what they advertise.
Love the Safe Grabs
So glad I bought them. Almost bought a cheaper one in another store. They are very good quality!! Use them all the time. Plan to order another set soon.
I love them! I use them all the time.
The Original Multipurpose Mat
As Seen on Shark Tank
Made from 100% silicone, Safe Grabs® is BPA-free and safe to use in your microwave and anywhere in your home. Specially designed with a circular shape, Safe Grabs fits perfectly on your microwave turntable and allows you to safely grab hot dishes without burning your fingers. Its patented raised circular ridges evenly distribute heat that is absorbed by the silicone to create a barrier that prevents burns. This multi-purpose kitchen tool also serves as a placemat, splash guard, trivet, jar opener, food cover, and much more! 
SHOP NOW